This weekend should be great for migration in the Eastern U.S. Check out these two pics. The first is from 3pm yesterday. The second is from midnight last night. Check out the birds!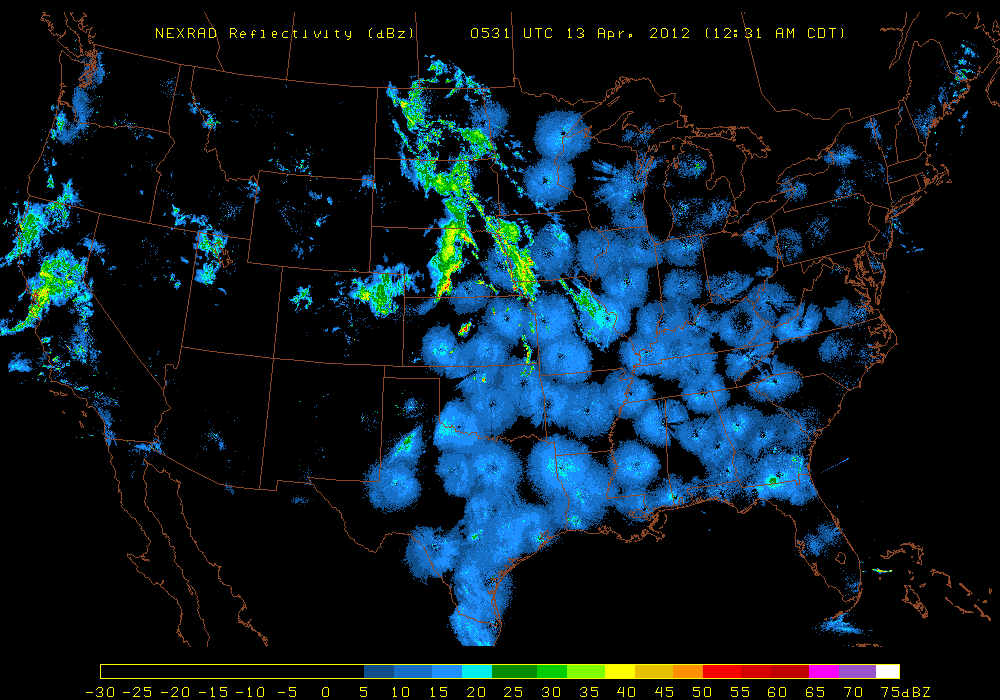 Also check out this animated wind map here. This is an awesome new page that I will be using often for my birding forecasting. You can even zoom in, and if you mouse over the page it gives you the windspeed for where your mouse is.
http://hint.fm/wind/index.html
Sorry for the size of my images. Don't know how to scale them down without downloading resizing then reuploading, and I am not going through all that trouble.