Some clean up shots from Feb/Mar in north Texas.
I think female Ring Necked Ducks: Dark caps, under-wings grayish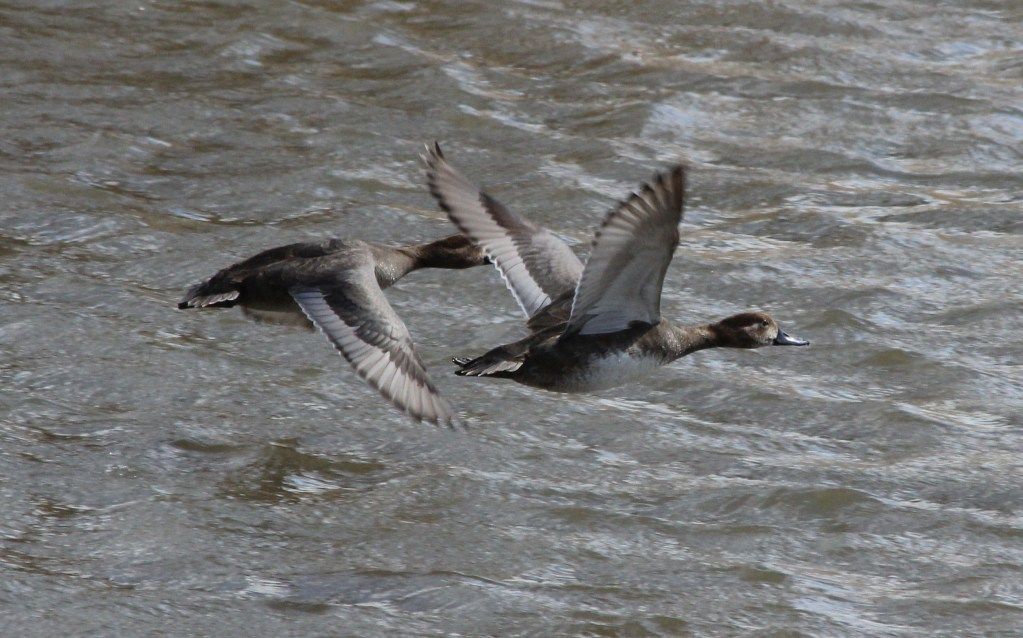 Not really sure maybe Scaup??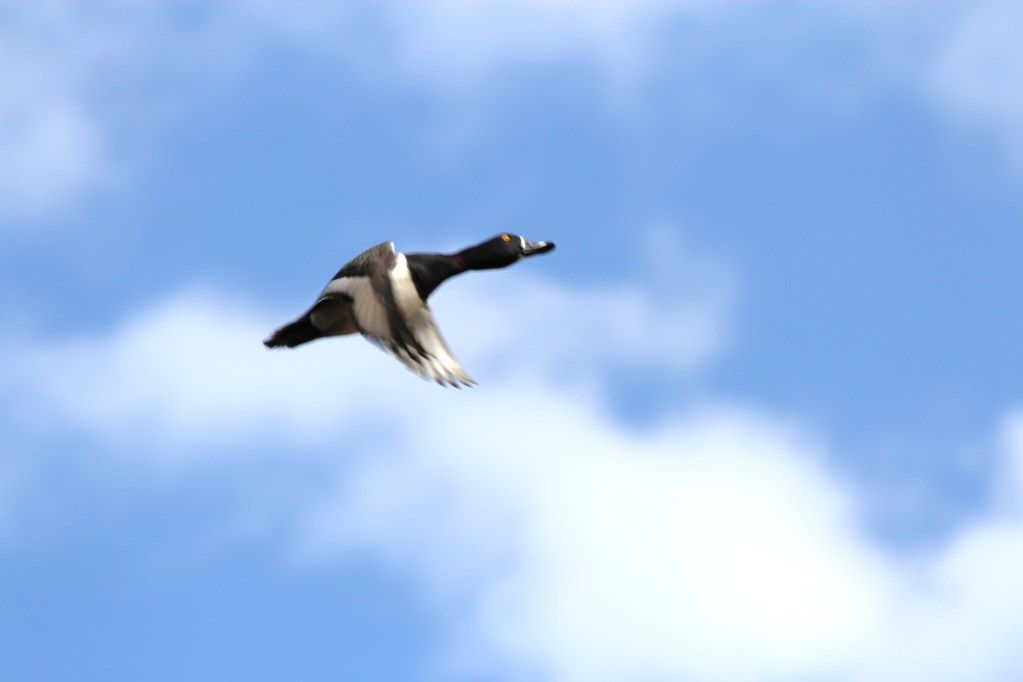 Birds on left. Seem completely black with white spot on back , bill looks blue not white. Colors could be off due to long shot then maybe Coot.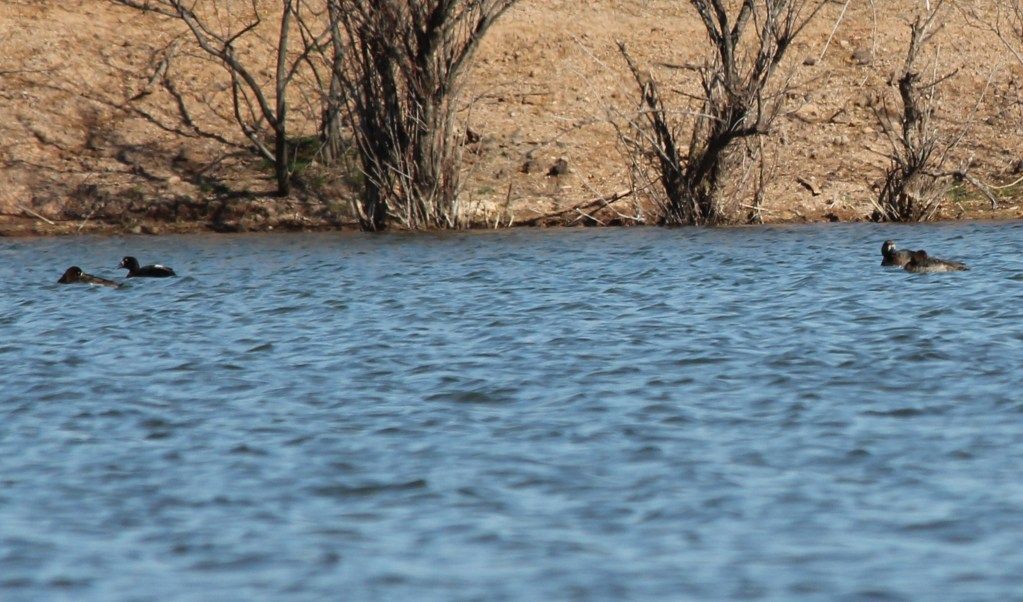 Thanks for help.