A couple of shots of stout billed birds from today in Wichita Falls. Horrible shots but y'all can handle it..
First two shot shows big bill with rounded tail.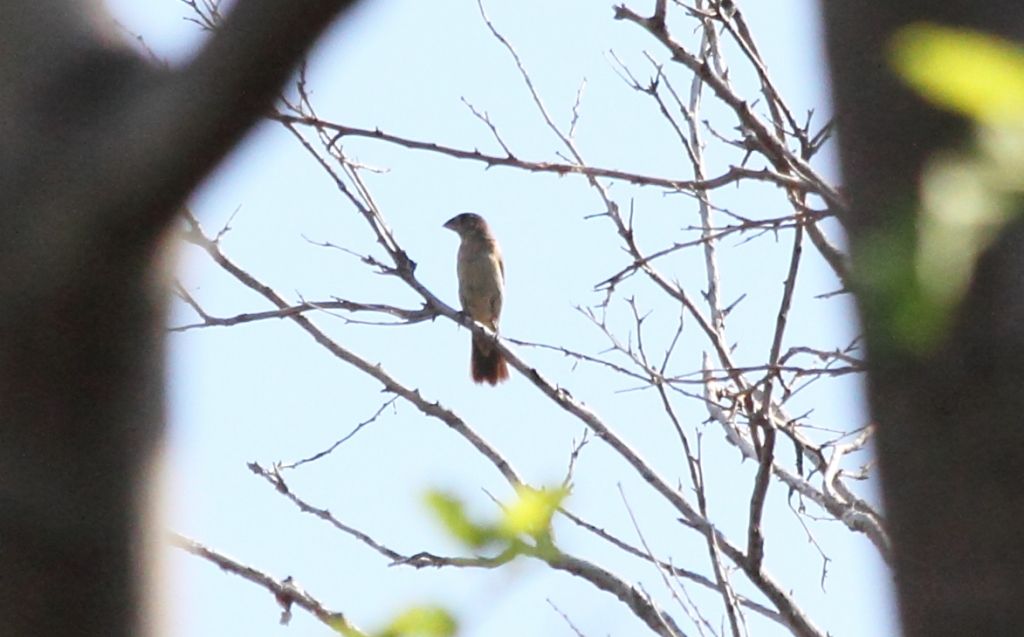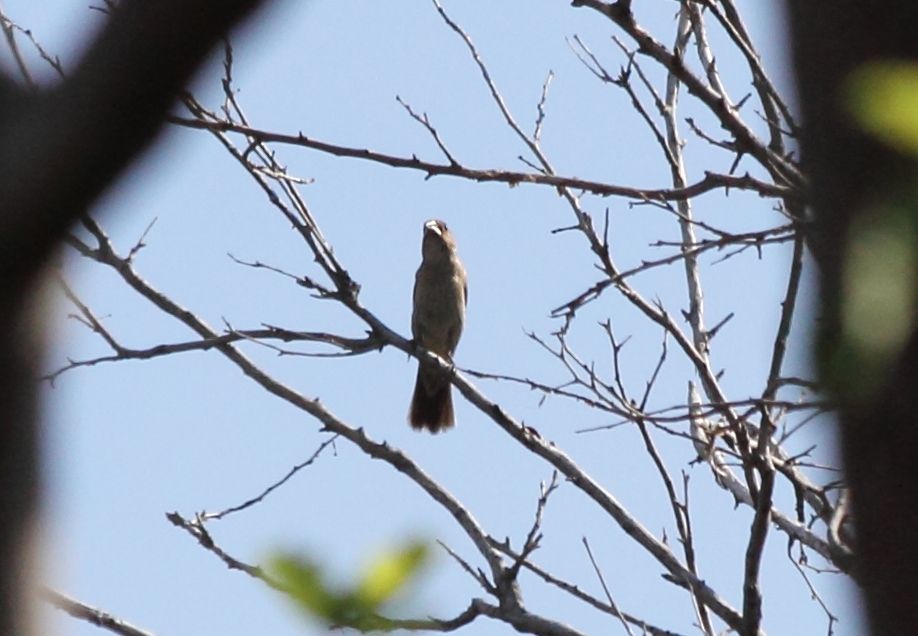 This one seems to have a red head. Could be a male house finch but the red seems too distinct on head ... maybe just the image.