Hello!
I was so excited to find this forum!
I just received a bird feeder for my birthday a couple of weeks ago. We hung it on our small deck, and low and behold, we have a wide variety of visitors!
Now, we'd really like to be able to identify them. Here is a pic of one with a red head and chest. It is mostly brown. We think it might be some sort of finch, but really haven't the slightest clue. I am completely new to this whole thing, but am eager to learn.
What sort of bird might this be?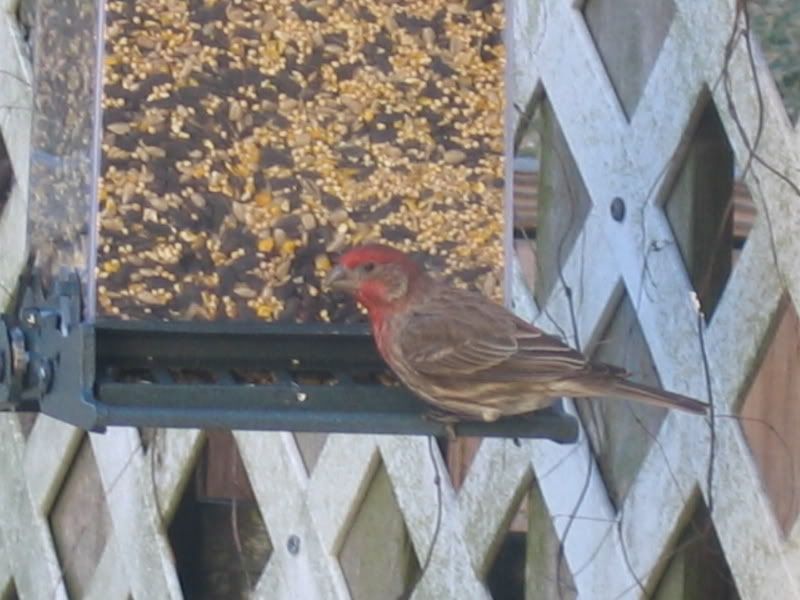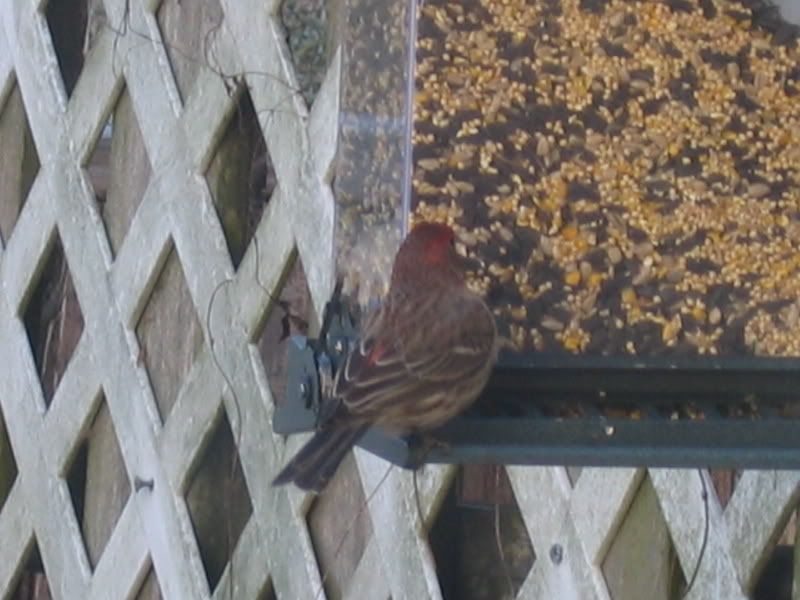 Thank you in advance for your expert assistance!
Appreciatively,
~STS~