I saw these birds outside an ocean-front restaurant and marina in northeast FL today, where there were lots of brown pelicans and lots of gulls. I recognized Laughing Gulls with the black heads, but I wasn't sure about the two kinds of gulls in this photo: the gray, white, and black gulls on either side of the pelican, and the larger brown and white gull on the right.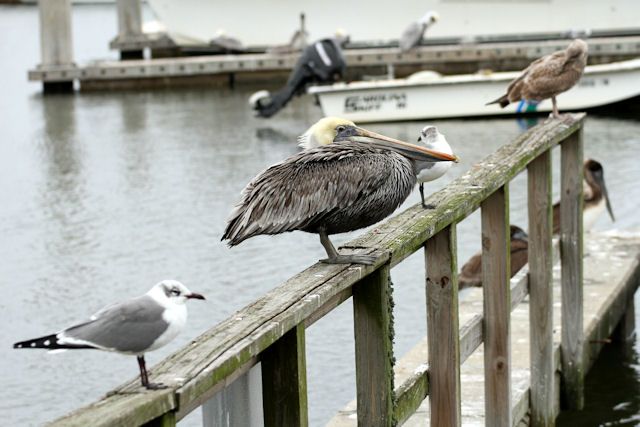 After checking around here and in my bird books, I think the smaller gray, white and black gull is a Laughing Gull in winter plumage.
And I think the larger brown and white gull is a juvenile Herring Gull.
Did I get these right?